Cultures Online
is a free browser game that puts you back in the Viking era. At first glance it reminds me of the most popular title – the settlers, which has been developed into a browser game by Ubisoft. Cultures Online is a free browser game with item shop support. Usually you do not need to buy some items using your real money, but if you want to advance quickly and get started on the game fast, you can go to Shopping mall and find some appropriate items to boost your journey.
Turn your village into a sprawling town, lead your heroes on thrilling expeditions all across Europe. Compete against thousands of other players all around the world and band together with friends to form the mightiest tribe of all times.
Registration
After simple registration, you will be redirected to the main page of the game. If you have a Gamigo account, you can login the game directly. " Thank you for your account at Cultures Online. You will be redirected in 5 seconds to play".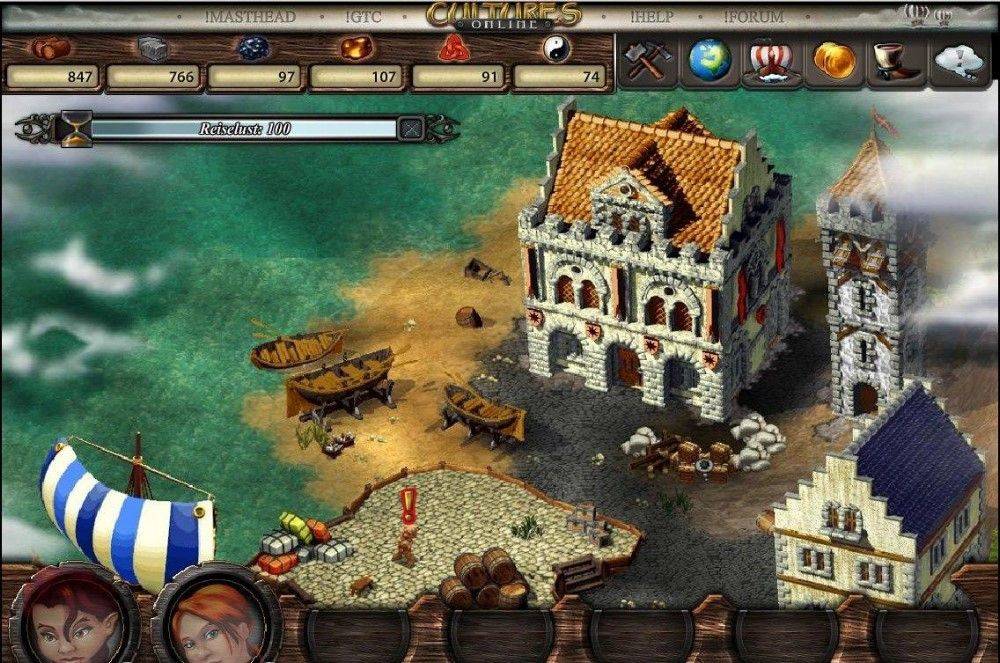 Music
I should say the music is of interest to me, as you are immersed into the Medieval ages when you wander on the churn. I am not sure if the music is divided into some chapters, because I am only a listener, never study music art. Fantastic Counry music, cinematic and impressive. It's charactered by the fresh excitement of giving players joy rather than adventure.
Graphics
The ingame character design is marked by cartoony theme. I personally believe such style is closely bound up with pirates. The maps and buildings are not so quality as I checked even it has all been made using Flash.
Game
In the beginning you have only one hero, some resources, and a building. Your task is to expand your village and go on raids. To develop the village you need more resources that can be obtained by loggers who can help build a quarry too. These two buildings are important in the beginning. The other buildings for the resource extraction, such as iron mine or gold mine will be needed later.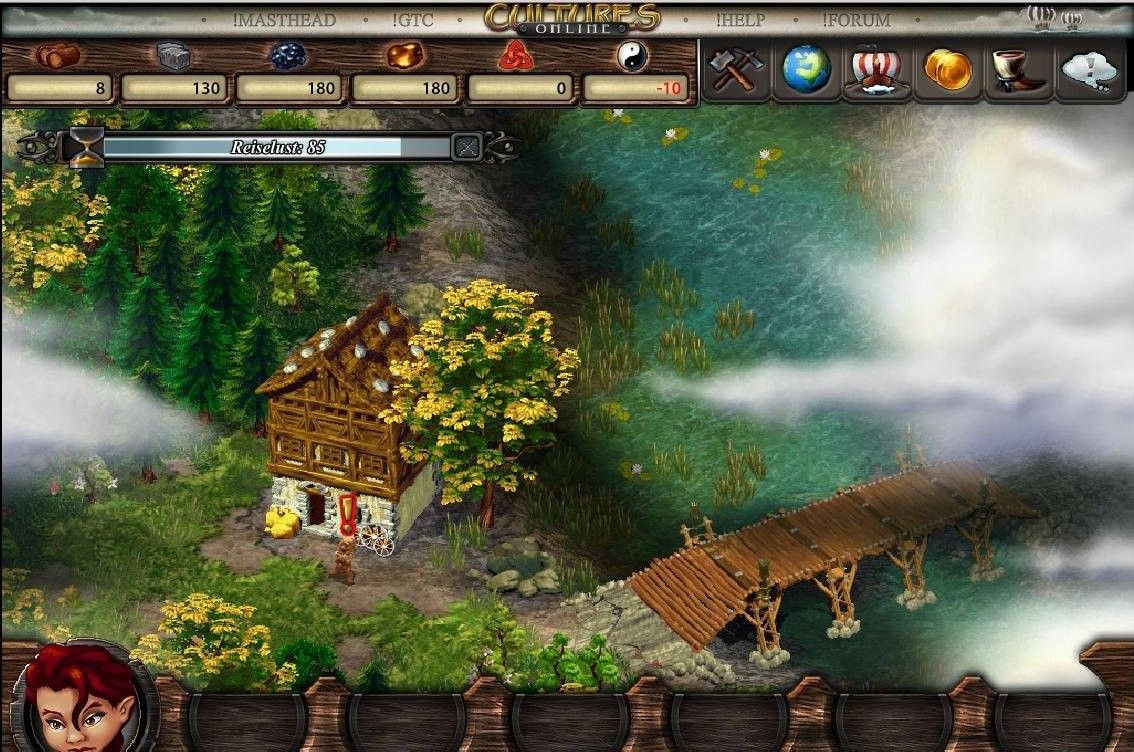 The main points of Cultures Online is raids and PvP. However, you will have to spend a lot of money on it if you want to put you in the Raid dungeons, even that will only take you 10 minutes feel. As for PVP, there are only few clicks and after that, you can get some rewards upon your victory, or you will be killed with nothing lost.
The game is not bad, but the game may not give players ever lasting action and warring.